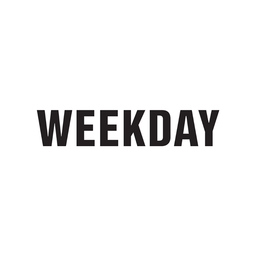 Weekday Student discount
Weekday is offering a discount exclusively to people in the Student group.
Student discount
Students get 10% off at Weekday in-store
Verify your student status and get an extra 10% off + free shipping when you shop at Weekday.com
Student discount will only be valid in the following countries: American Samoa, Andorra, Argentina, Australia, Austria, Bahrain, Bangladesh, Barbados, Belgium, Bhutan, Brunei Darussalam, Canada, Chile, Cook Islands, Costa Rica, Czech Republic, Denmark, Ecuador, El Salvador, Faroe Islands, Fiji, Finland, France, French Polynesia, Germany, Gibraltar, Greenland, Guam, Guatemala, Guernsey, Honduras, Hong Kong SAR, Hungary, Iceland, India, Indonesia, Ireland, Israel, Italy, Jamaica, Japan, Kenya, Kiribati, Liechtenstein, Macao SAR, Malaysia, Maldives, Marshall Islands, Mexico, Federated States of Micronesia, Mongolia, Morocco, The Netherlands, New Caledonia, New Zealand, Nigeria, Northern Mariana Islands, Norway, Palau, Peru, Philippines, Poland, Portugal, Puerto Rico, Saint Kitts & Nevis, Samoa, San Marino, Serbia, Singapore, Slovakia, Slovenia, Solomon Islands, South Africa, South Korea, Spain, Suriname, Sweden, Taiwan, Thailand, Tonga, Turkey, Tuvalu, United Arab Emirates, United Kingdom, Uruguay, Vietnam and Wallis & Futuna.
More from Weekday
Weekday offers a Student discount and Social Worker discount. Choose an offer below, verify with gocertify and head to checkout with your exclusive code.