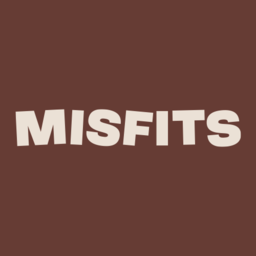 Misfits Health Military discount
Misfits Health is offering a discount exclusively to people in the Military group.
Military discount
15% off for Military Personnel at Misfits Health
Veterans and Military Personnel can now benefit from 15% off. Confirm your eligibility to get your Misfits Health military discount code.
To redeem the discount online at https://misfits.health, sign in or register with gocertify and follow the steps to get your unique code. Enter your unique code in the space provided at the online checkout. Each code can be used once.
Misfits Health reserves the right to refuse any verification that it deems to be invalid or fraudulent.
The offer is not valid in conjunction with any other offer or promotion or when purchasing bundles.
Misfits health reserves the right to alter, amend or withdraw this offer without prior notice in the event that unforeseen circumstances make this unavoidable. Only valid for use in the UK
More from Misfits Health
Misfits Health offers a Healthcare & NHS discount, Teacher discount, Military discount, Delivery & Transport discount and Supermarket Staff discount. Choose an offer below, verify with gocertify and head to checkout with your exclusive code.